CNC Engraving Machine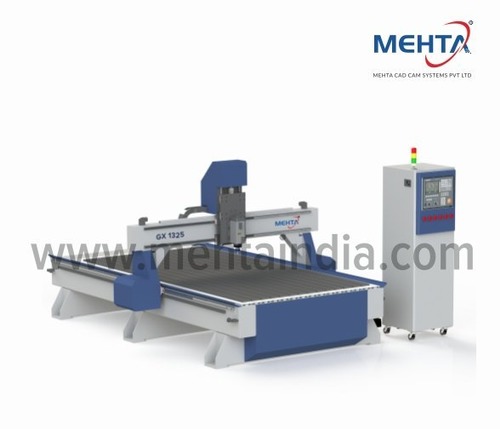 CNC Engraving Machine
Product Description
We have been successful in bringing forth a broad selection of CNC engraving machines thanks to the steadfast backing of our extensive vendor network. The CNC engraving machines are precisely engineered at the suppliers' end using the highest grade raw materials, contemporary tools, and cutting-edge technology in accordance with international standards. These CNC engraving machines are in high demand on the market because of their exceptional performance, resistance to corrosion, excellent efficiency, and extended working life.
Product details
| | |
| --- | --- |
| Country of Origin | Made in India |
| Brand | Mehta |
| Material | Mild Steel |
| Engraving Speed | 30 mtr/min. |
| Model Name/Number | GX 1325 |
| Motor Driver | Panasonic |
| Spindle Power | 6 KW |
| Job Material | wood |
Frequently Asked Questions
What is CNC engraving machine?
Nowadays, engravings are created using either CNC or manual engraving equipment. The CAD-CAM software generates milling routes from the drawing and sends them to the control device, which are then processed by the CNC engraving machine. Compared to manual engraving, computer-based engraving is less prone to mistakes.
What is full form of CNC?
Computerized Numerical Control is the full name of this technology. A control system known as CNC is used to manage hardware powered by digital computers. It controls, improves, and records a machine that moves objects. It could be a milling machine, router, grinder, laser cutter, welder, etc.
Why is CNC used?
The production equipment is moved by pre-programmed software and code in this computerised manufacturing process. The use of complicated machinery such as grinders, lathes, and turning mills to cut, shape, and produce various components and prototypes is controlled by CNC machining.